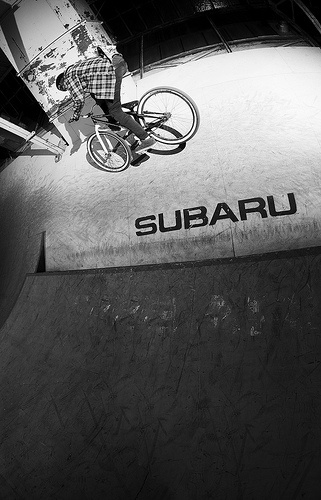 This week take place the 2nd annual Ray's indoor MTB park
''odd couple VIDEO CONTEST''
.
Our team of riders will be at Ray's shooting for their videos on the 27-28-29.
Dobermann Bikes will be at Rays January 29, 30 and maybe 31 to cheer its team of riders and have demo bikes for you to test.
If you want to test ride a Pink, Stella or one of our hartail, its the time and the perfect place to do it!
I am so stoked. Ray's + Bikes + cool videos + party = Turbo cool weekend!!!!
Escape from the cold and snowy winter, go ride at
Ray's
this coming weekend.